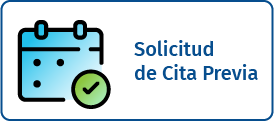 Appointment central Madrid and Barcelona.
From link may apply for appointment to certain formalities, which can choose the day time and made available in each location. Currently this procedure is only active in order to make an appointment in the central MUGEJU in Madrid and the delegation Provincial de Barcelona.
Description.
Appointment is one of the technological tools that had made a reality digital intermediation, enabling the society in relevant Judicial Generasl play with the mutual funds, through the electronic site, allowing them to manage the telematics visits that have to carry out in person for the conduct of proceedings.
Thanks to this initiative is the intersection of avoiding a large number of people in the central MUGEJU in Madrid, as the mutual orderly come to realize their proceedings in the day and time set safely to their health, at the moment of pandemic on the social distance is the best solution to avoid possible contagion.
Previous appointment request.
Additional information.
If you have any doubts or queries, as well as to request the appointment by telephone, can call the number 915860300 Madrid, or 934883201 in Barcelona.